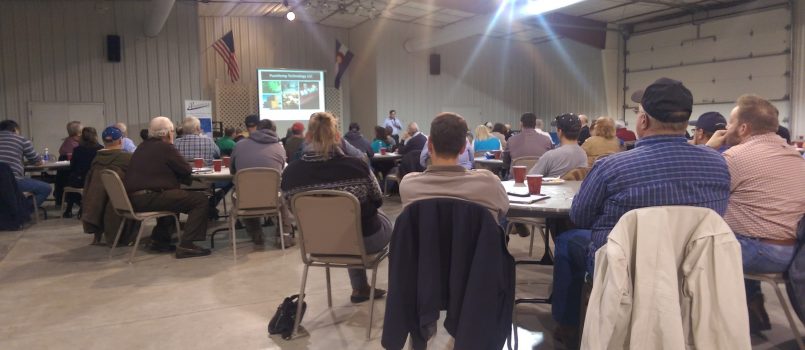 Logan County Economic Development Corporation (LCEDC) is a not-for-profit corporation formed in 2001 to expand the economic base of Logan County, Colorado.
What We Do
Retention and expansion of existing businesses
Recruitment of diverse and complementary new businesses
Infrastructure development
LCEDC functions as a point of contact to assist with the acquisition of financing; local and state incentive packages; and state, federal and private grants. It also serves as a liaison between industry and local government to facilitate industry establishment and expansion.   LCEDC also hosts East Colorado Small Business Development Center , providing startup assistance and consulting services for existing businesses.
Who We Are Staffed with a full-time Executive Director and part-time Assistant Director with board oversight, we are the entry point for  economic development.   LCEDC's leadership team includes board members and staff with diversified industry and management experience in real estate, construction, telecommunications, project management, finance, operations,  and small business.   The Board includes representatives from the Sterling City Council, Logan County Board of County Commissioners, and Sterling Urban Renewal Authority. The depth and breadth of our team contributes to accomplishing our mission to grow Logan County's economy.
Membership
LCEDC is a membership supported organization.   By becoming a contributing member, your business will have direct input on our strategic direction and opportunities to serve on committees.   Investment levels vary and provide a range of benefits.    All members receive quarterly Executive Director Newsletters, are invited to the Annual Meeting, and receive a Colorado Enterprise Zone tax credit for contributions.
2018 LCEDC Membership
 Membership
Presidents Council

City of Sterling     Logan County

Sterling Urban Renewal Authority



Executive Council
Adams Bank & Trust
NextEra Energy
Colorado Highlands Wind
Nichols Tillage & Tools
East Cheyenne Gas Storage
New Method Cleaners
Edward Jones – Pam Werner
Sonnenberg Agency
Equitable Savings & Loan
Wells Fargo
Invenergy
Xcel Energy
Lauer, Szabo & Associates
Investors
101-105 Main St Building
Mr. D's Ace Homecenter
Alan & Cindy Hoal
NJC Bookstore
Better Electric
Northeastern Junior College
Fetzer & Company
Rich Robirds
First Farm Bank
Simon Contracting / McAtee
George & Ann Hunt
Sterling Ethanol
Highline Electric Association
TBK Bank
Jackson Agency
Vandenbark Realty
Journal Office Supply
Vis-Op-Oil
Kentec Communications
Wright & Williamson
Contributors
Johnson & Associates
Platte Valley Real Estate
Journal – Advocate & South Platte Sentinel
Reata Petroleum
KSIR/KPMX – NECO Broadcasting
Sterling Professional Building
Media Logic
Stewart Title
Pilkington Financial
 Town Square Realty
---